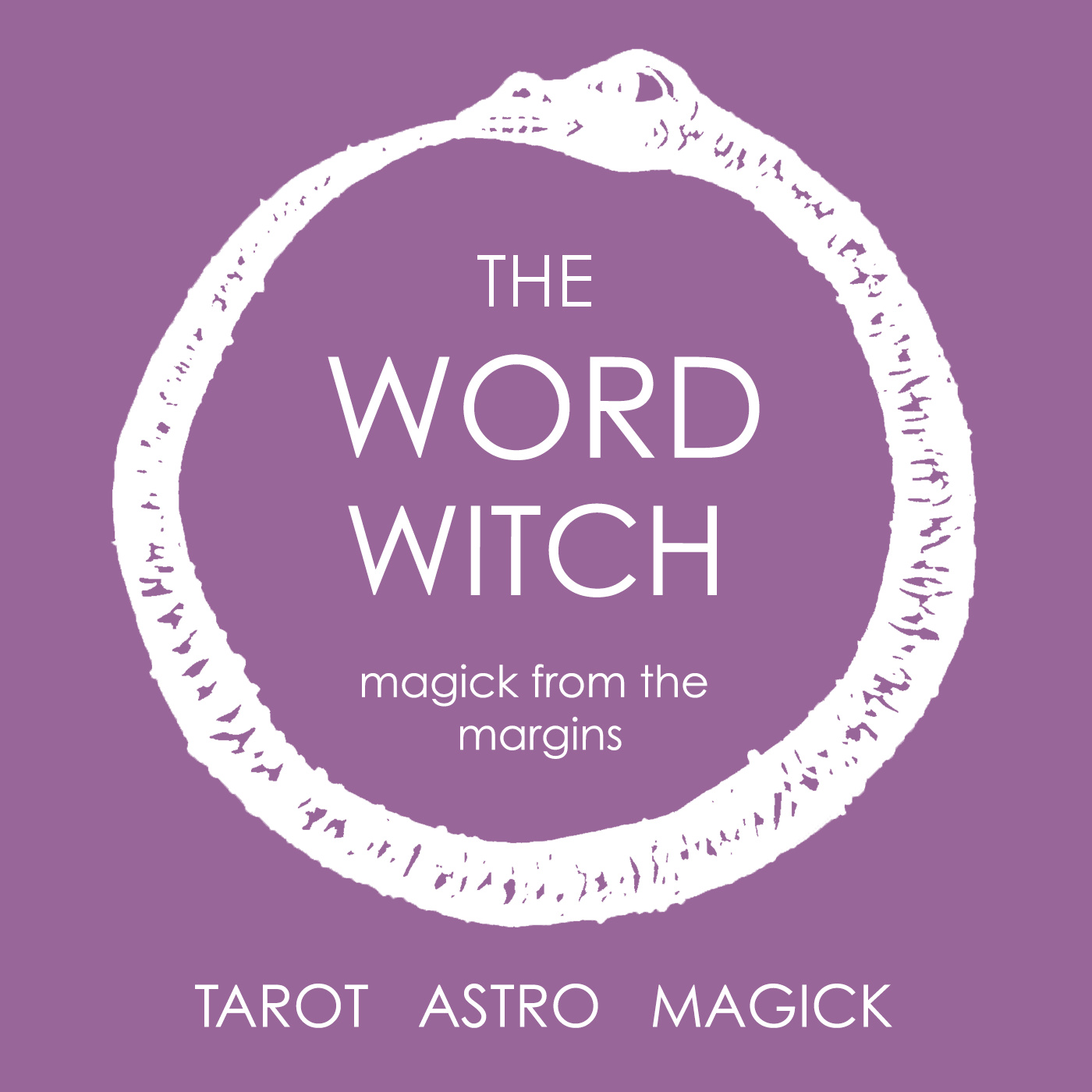 In this second episode of The Word Witch, Claire talks to Jordan Rayne of Sincerely the Tarot! In this amazing conversation, they discuss finding spirituality as a queer and trans person, reclaiming the language of religion, navigating gender and queerness in the Tarot, and searching for representation in tarot decks. Before the interview kicks off, Claire shares the significance of Samhain, a.k.a. All Hallow's Eve, a.k.a. Halloween. It's the witches' new year and a powerful time to peer through the veil to connect with your ancestors, whether they be blood relatives, chosen family, or forebears on your path.
(time stamps are approximate)
1:30 A look at Samhain/Halloween with Claire.
10:00 Interview with Jordan of Sincerely the Tarot begins!
14:00 Jordan shares the origin of Sincerely and his entrance to tarot.
23:00 Jordan satisfies Claire's logistical curiosity about his beautiful offerings.
28:00 Doubting the channel: we all do it.
39:00 Hand altars, natural artifacts, and finding/creating queer spirituality.
42:00 Reclaiming God.
50:00 Finding spiritual community as an outsider.
56:00 Alternate names for God: Goddex! Let's make it happen.
58:00 Gender in the Tarot: Court Cards and Archetypes.
71:00 Inclusivity and representation in tarot.
Connect with Jordan:
Instagram: @sincerely_the_tarot
If you like the podcast, please subscribe, rate, and review! It would do our hearts (and our stats) such good!
Show Notes
Connect with Claire:
Instagram: @the.word.witch
Twitter: @WordWitchTarot
Facebook: @thewordwitchtarot
Website: thewordwitchtarot.com
If you want to support this podcast, please join us on Patreon! For as little as $1/month, you can get access to collective readings by Claire, tarot and astro content, and podcast outtakes and extras. Plus, you'll help support a working witch!
The Word Witch is produced, written, and recorded by Claire Burgess. Editing and tech support come from Danu Vino. Our logo is designed by Claire Burgess.
Our theme music is "Counting Rice" by Bitches in the Beehive. Their album, Itty Bitty Spaces is available now on iTunes, Spotify, and elsewhere!
The Word Witch is a production of The Word Witch Tarot.